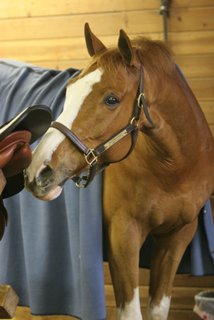 What kind of riding do you teach?
We teach English riding, either with or without jumping.
How old do you have to be for lessons?
We start children at age 5 or 6 if they are capable of listening and following instruction on a horse. We start with a private evaluation lesson to determine their readiness.
Do you have many adult riders?
Yes, we have adult riders of all ages and abilities who ride with other adults in our program. We have those who wish to learn how to ride and those who wish to get back into riding after having ridden in their youth.
How do I get started in a class at French Hill?
To begin riding at French Hill it is necessary to start with an Evaluation Lesson, whether you have never ridden or you have experience riding. This way we can determine what lessons would be best suited to you and offer you specific times. It also gives the student an introduction to our program. All lesson appointments must be made by phone by calling our office at503-678-6336. It is necessary to bring the $50 fee in cash or check. We take no credit cards.
How many people are in a group lesson?
Lessons are arranged by age and ability and have from 2-4 students in them.
Do you teach horse care as well as riding?
Each student is taught to groom and tack their own horse which must be done before the lesson. After the lesson, students are taught to cool out their horse, groom, clean tack and put blankets on when needed. We also have separate 2-hour clinics throughout the year on various other aspects of horse care.
When are lessons available?
We teach 6 days a week. Additionally, evening lessons are offered Monday thorough Thursday. Lessons for adults are mornings or evenings, generally on week days, but we have a few spots for adults on weekends. School age children and teens generally ride from 3:00 PM to 6:30 PM on weekdays, and 9:00 AM to 4:00 PM on Saturdays.
Do you have overnight camps?
No, our camps are all day camps.
May I come to visit and/or watch a lesson before I sign up for anything?
Certainly. You may call to arrange a tour of the facility and find out times to observe by calling our office. You are always welcome to drop by for an informal look around also.
Do you rent horses for trail rides?
No, we don't. We do have trail rides during classes and camps, weather permitting, but this is only for our students or horse lease clients.
How far are you from Portland?
We are about 20 minutes from downtown Portland when there are no traffic back-ups on I-5.
Where are you located?
We are on Eilers Road which overlooks the south side of the Willamette River in Wilsonville, just east of Charbonneau at the 282B exit off I-5 south.
What do students need to wear for lessons or camps?
All students must wear an ASTM-SEI certified riding helmet while mounted and while leading or grooming a horse. We have all sizes of helmets to loan first-time riders who are not ready to purchase one of their own. Paddock boots and half-chaps or boots and riding breeches are preferred. Shoes for riding must have at least a ½ inch heel. Jodhpur boots and paddock boots are appropriate for young children. Tennis shoes and hiking boots are not permitted. Long hair should be neatly hidden under the helmet with clips or braided. Loose, long hair is a safety hazard as it can easily become tangled in the tack during a fall!